DIY Grooming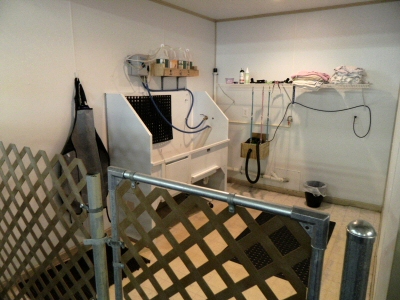 Perhaps you'd like to offer your pet a little tender loving care, yourself.
Now you can treat your pet to a shampoo using our state-of-the-art self-serve Pet Wash station, here in York, PA, at Morgan's Paws Pet Care Center.
You'll appreciate the economy of it, and your pet will love you for the pampering.
Self-Serve Pet Wash -- $18.00